OUR SENIOR PASTOR & FOUNDER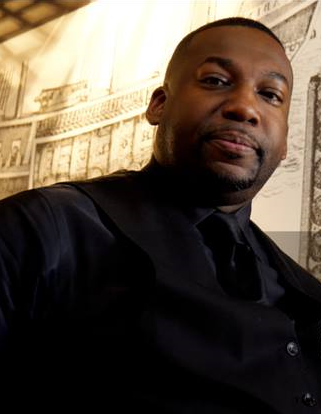 "And I will give you Pastors according to mine heart, which shall feed you with knowledge and understanding." Jeremiah 3:15 (NKJV)
Pastor Wilbur BakerJr. is the Senior Pastor and founder of NorthShore Christian Church of Milwaukee, WI where he leads one of the city's newest cutting edge, growing, and noticed congregations. His personal goal and interest is to see the people of this city's landscape develop into successful people of God's word who reach people by being developed to win in every area of life.
Pastor Baker is a Milwaukee Native and graduate of the Milwaukee High school of the Arts where he completed his academic course of study and program emphasis as a dual major; Piano and Voice. He was recognized as a peer mentor,senior class vice-president, & recognized nationally in the "Who's Who" of High school seniors. He is also a 1998 graduate of University of Wisconsin Whitewater where he majored in Social Work and minored in Law. During his college tenure in he started a campus bible study called "Living Examples" where he and others led students to Christ.He was also the student director of the U.W.Whitewater Gospel Choir and also a musician for the prestigious Marquette University Gospel Choir under the direction of Dr. Barry Ward. He also served pre and post college as Music Pastor to two notable churches during that time where he faithfully served those congregations; Metropolitan Baptist Church & Ebenezer Church of God in Christ.
In May of 2000, he received his first Ordination and license to preach the Gospel. Following the plan of God for his life, he would later relocate in that year to Montgomery, AL where he served as Music Pastors to three congregations over the span of the next ten years. In 2006, through mutual connections,he met Dr. Hart Ramsey Phd Senior Pastor of NorthView Christian Church of Dothan, AL who was expanding and adding a second church Campus to the Montgomery, AL area. Pastor Baker joined Northview and began serving right away in music ministry and also enrolled in the HRM School of Ministry over the next four years. In March of 2010, Pastor Baker was officially ordained and licensed for Pastoral Ministry by Pastor Ramsey & the Northview Christian Church family. Pastor Ramsey still serves as a personal mentor to Pastor Baker. Later on that summer he would relocate back to Milwaukee, WI following the plan of God for his life to plant a church locally in the city of Milwaukee.
On April 3, 2011, Pastor Baker officially opened NorthShore Christian Church after being in prayer & holding bible studies for several weeks. Since that time many families have quickly joined the church & many visitors have come to experience the fresh, relevant, perspective of God's word. Pastor Baker is married to First Lady Karen Baker and together they have six wonderful children. He has maintained secular employment in the private sector in the Biotech and Pharmaceutical Sales industry for over 15 years comprising numerous roles from Sales to Learning & Development, Sales Operations, and Consumer and Professional Marketing. Pastor Baker continues to be sought out locally and across the nation as a guest speaker, lecturer, and conference facilitator for churches and professional organizations. He passionately leads as an example of God's Grace, favor, and kindness towards those he serves. One of his favorite scriptures continues to be Romans 8:28-

"

And we know that all things work together for the good to those who love God, to those who are the called according to his purpose." (NKJV)