The Vision of NSCC
No
r

thShore Christian Church is called to be a multi-cultural, multi-dimensional church of excellence where the teaching and preaching
of God's word is made applicable in our Christian walk. We believe in the diligent pursuit of God's will for our lives individually and collectively as a family so that the body of Christ functions as it was ordained to from the beginning of time.

Our Mission
To promote Christ and healthy

Godly lifestyles

To teach discipleship and love for fellow believers and non-believers

To teach Godly Order in the corporate church and in the families of those living in the NorthShore Milwaukee area and the Southeastern Wisconsin region

To become "Everyday People, Promoting Excellence, & Experiencing God's Promises"

Motto
"Receive the Word, React to the Word, Relay the Word"

As the Church of Jesus expands, it is important to watch for the development and progress of God's people. As a organized body of believers submitted to God through the office of the Pastor (Jeremiah 3:15), it is important that we receive God's vision, actively participate in it and carry it out so that God's plan for our lives comes to full maturity.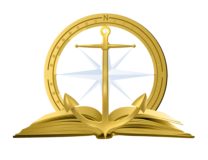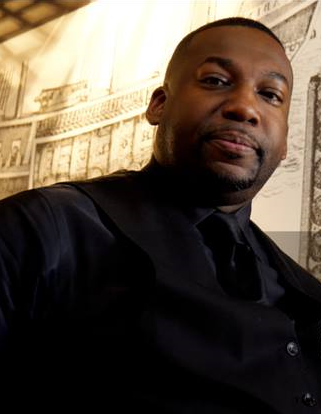 "And I will give you Pastors according to mine heart, which shall feed you with knowledge and understanding." Jeremiah 3:15 (NKJV)
Pastor Wilbur BakerJr. is the Senior Pastor and founder of NorthShore Christian Church of Milwaukee, WI where he leads one of the city's newest cutting edge, growing, and noticed congregations. His personal goal and interest is to see the people of this city's landscape develop into successful people of God's word who reach people by being developed to win in every area of life.
Pastor Baker is a Milwaukee Native and graduate of the Milwaukee High school of the Arts where he completed his academic course of study and program emphasis as a dual major; Piano and Voice. He was recognized as a peer mentor,senior class vice-president, & recognized nationally in the "Who's Who" of High school seniors. He is also a 1998 graduate of University of Wisconsin Whitewater where he majored in Social Work and minored in Law. During his college tenure in he started a campus bible study called "Living Examples" where he and others led students to Christ.He was also the student director of the U.W.Whitewater Gospel Choir and also a musician for the prestigious Marquette University Gospel Choir under the direction of Dr. Barry Ward. He also served pre and post college as Music Pastor to two notable churches during that time where he faithfully served those congregations; Metropolitan Baptist Church & Ebenezer Church of God in Christ.
In May of 2000, he received his first Ordination and license to preach the Gospel. Following the plan of God for his life, he would later relocate in that year to Montgomery, AL where he served as Music Pastors to three congregations over the span of the next ten years. In 2006, through mutual connections,he met Dr. Hart Ramsey Phd Senior Pastor of NorthView Christian Church of Dothan, AL who was expanding and adding a second church Campus to the Montgomery, AL area. Pastor Baker joined Northview and began serving right away in music ministry and also enrolled in the HRM School of Ministry over the next four years. In March of 2010, Pastor Baker was officially ordained and licensed for Pastoral Ministry by Pastor Ramsey & the Northview Christian Church family. Pastor Ramsey still serves as a personal mentor to Pastor Baker. Later on that summer he would relocate back to Milwaukee, WI following the plan of God for his life to plant a church locally in the city of Milwaukee.
On April 3, 2011, Pastor Baker officially opened NorthShore Christian Church after being in prayer & holding bible studies for several weeks. Since that time many families have quickly joined the church & many visitors have come to experience the fresh, relevant, perspective of God's word. Pastor Baker is married to First Lady Karen Baker and together they have six wonderful children. He has maintained secular employment in the private sector in the Biotech and Pharmaceutical Sales industry for over 15 years comprising numerous roles from Sales to Learning & Development, Sales Operations, and Consumer and Professional Marketing. Pastor Baker continues to be sought out locally and across the nation as a guest speaker, lecturer, and conference facilitator for churches and professional organizations. He passionately leads as an example of God's Grace, favor, and kindness towards those he serves. One of his favorite scriptures continues to be Romans 8:28-

"

And we know that all things work together for the good to those who love God, to those who are the called according to his purpose." (NKJV)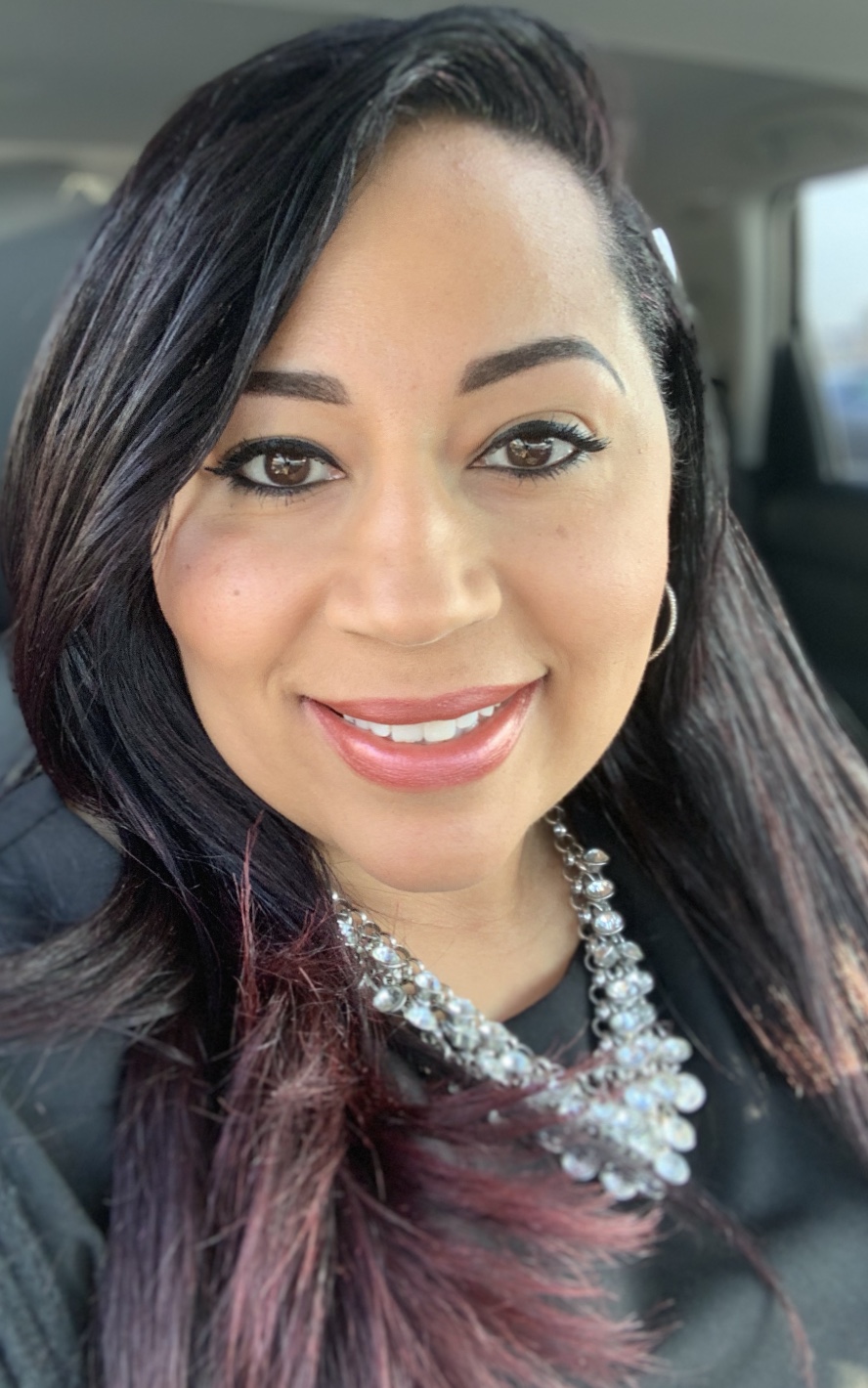 First Lady Karen L. Baker is a Milwaukee native and was raised to have a firm foundation in the word of God thanks to her father and mother. She credits her parochial schooling with sparking her desire to dig deeper into the word of God. Lady Karen is a graduate of Milwaukee Trade & Tech High School where she studied pre-engineering and developed her musical talents. During this time she also developed her passion for theater. Lady Karen continued her education at Howard University in Washington, D.C. There she majored in musical theater and played piccolo in the Showtime Marching Band. Howard opened to the door for many opportunities including the blessing to study theater at Oxford University in England. Using her passion for music, the Lord led her to sing with the Howard University Chapel Choir and that allowed her to hear some of the most gifted and influential pastors from around the world.
After Lady Karen received her Bachelor of Fine Arts degree, she began her teaching career. Although she was very busy in her career, she still made time to work as a professional actress, lighting technician, and stage manager. The Lord brought her back to Milwaukee to give back to her community and help prepare future generations. Lady Karen founded Character Builders Camp to develop youth morally and artistically. While teaching high school, she earned her Master of Arts in Teaching from Rockford University. As a proud wife and mother to six, Lady Karen finds joy in supporting her family and inspiring others. She is a member of A-LEGO, African American Ladies Empowered to Grow Opportunities. Within this nonprofit organization, she serves as the Education Committee Chair.
When you come to NSCC, besides the warm and friendly faces from our members and staff, you'll experience fresh passionate worship and insightful teaching from the word of God that answers your questions and propels change inside you. Our commitment has been to building and developing people of excellence both as a church and within the community. NSCC has fostered an atmosphere where the families of the Greater Milwaukee area feel safe knowing & witnessing vision at work. Our families also see the on-purpose motives of the vision lived out which is to see God's people spiritually and emotionally healthy, and growing in every area of their personal lives. If you live locally in the Greater Milwaukee area or the surrounding suburbs and are looking for a church with a fresh perspective, a wonderful atmosphere of worship, and relevant teaching from the word of God that hits you right where you are in life, please be our guest ! Come get connected and plugged in to what's happening at NSCC. If you are traveling into the area for business or pleasure and are looking for a place of worship while you're in the area short-term, or longterm, please notify us also by the information on our connections page and be our special guest.
Sunday Mornings Worship
9:15 a.m. – Bistro Opens (Complementary refreshments/snacks)

10:00 a.m. – Morning worship In the Main Sanctuary (Children's Church ages 2-12).

Mother's with children 0-2 Baby room is available with sanctuary view

11:40 a.m. – Bistro Reopens
Thursday- Weekly Prayer
6:30pm – 7:30pm in Main Sanctuary
Thursday – Bibles Study
Every other Thursday
7:00 – 8:30 p.m. Main Sanctuary
Sessions That Matter
Men's Quarterly Breakfast
Women's Quarterly Breakfast
Quarterly Movie & Game Night
Girls Elevated in Ministry & Service (GEMS)

Ages 6-14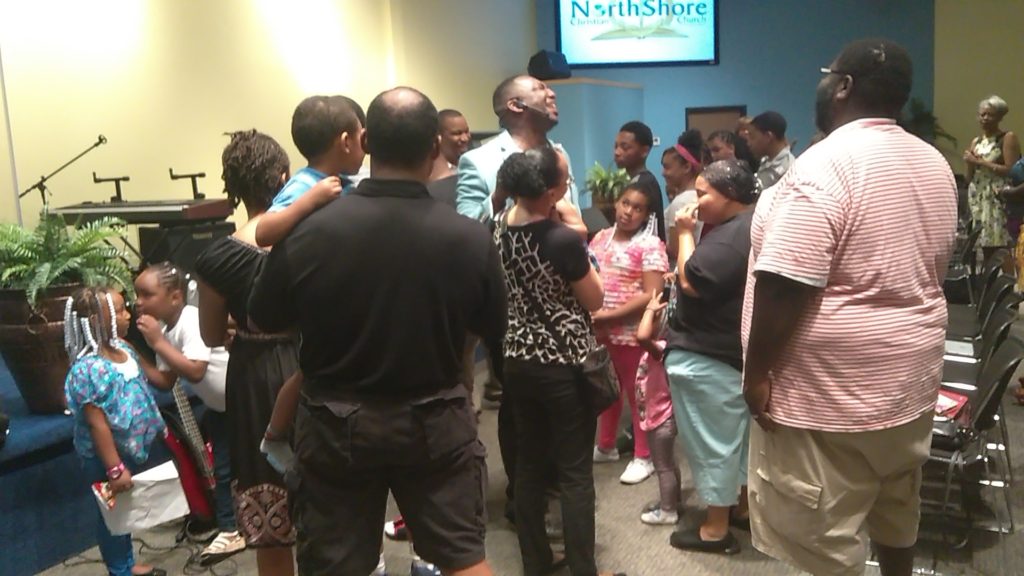 NSCC 2023 MINISTRY CALENDAR
Prayer is every Thursday from 6:30pm-7:30pm and all are welcomed.
Bible Study is every other Thursday, after Prayer.
April 2023
Apr. 2nd- Sunday Service at 10am
Apr. 3rd- NSCC's 12th Anniversary
Apr. 6th -Thurs. Prayer at 6:30pm
Apr. 9th- Sunday Service at 10am
Apr. 10th- Pastor Baker's Birthday
Apr. 13th- Thurs. Prayer & Bible Study at 6:30pm
Apr. 16th- Sunday Service at 10am
Apr. 20t
h- Thurs. Prayer at 6:30pm
Apr. 22nd- Marriage Workshop
Apr. 23rd-

Sunday Service at 10am
Apr. 27th- Thurs. Prayer & Bible Study at 6:30pm
Apr. 30th- Sunday Service at 10am
May 2023
May 4th-Thurs. Prayer
at 6:30pm
May 6th – Sat. Midwest Regional Leaders Gathering 9am-2pm
May 7th- Sunday Service at 10am with Bishop R. Borders
May 11th-Thurs. Prayer & Bible Study at 6:30pm
May 14th- Sunday Service at 10am
Mother's Day
May 18th-Thurs. Prayer at 6:30pm
May 21st- Sunday Service at 10am
May 25th- Thurs. Prayer & Bible Study at 6:30pm
May 28th- Sunday Service at 10am
June 2023
June 1st-Thurs. Prayer at 6:30pm
June 4th- Sunday Service at 10am
June 5th- We MOVED to
4240 N. 78th Street! Come & see!!!
June 8th-Thurs. Prayer & Bible Study at 6:30pm
June 11th- Sunday Service at 10am
June 15th -Thurs. Prayer at 6:30pm
June 18th- Sunday Service at 10am
Father's Day
June 22nd- Thurs. Prayer & Bible Study at 6:30pm
June 25th- Sunday Service at 10am
June 29th- Thurs. Prayer at 6:30pm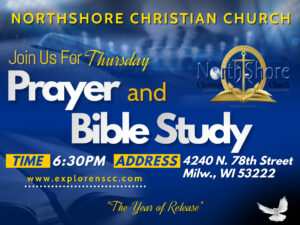 Please Be Our Special Guest!
"And let us not neglect our meeting together, as some people do, but encourage one another, especially now that the day of his return is drawing near." Hebrews 10:25 (NLT)
4240 N. 78th Street
Milwaukee, WI 53222
Phone: 414-760-6195
Email: contactnscc@gmail.com
northshorechristianchurch@yahoo.com
Nearby Hotels:
Marriott Courtyard
5200 W. Brown Deer Rd.
Brown Deer, WI 53223
(414) 355-7500
Sheraton Hotel
8900 N. Killdeer Ct.
Brown Deer, WI 53209
(414) 355-8585
The Hilton Garden Inn-Park Place
11600 W. Park Pl
Milwaukee, WI 53224
(414) 359-9823
Hyatt Place Milwaukee-West
11777 W. Silver Spring Dr.
Milwaukee, WI 53225
(414) 462-3500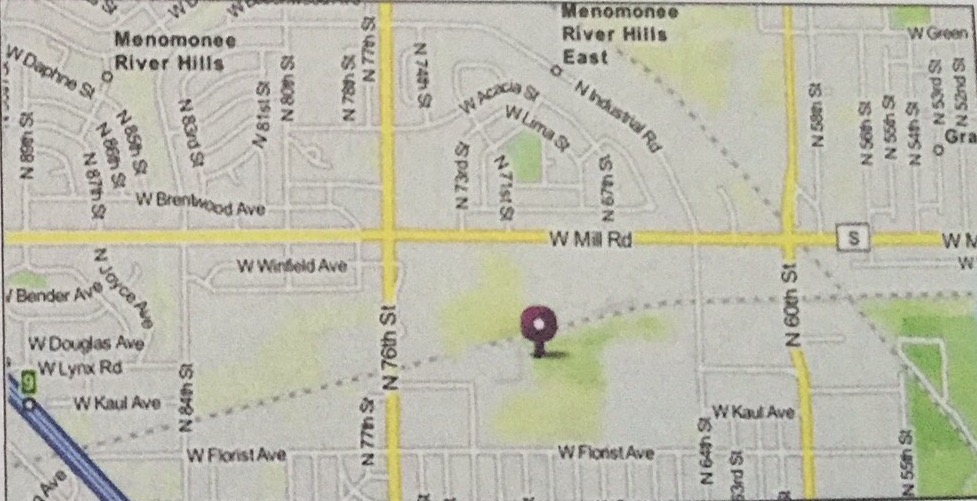 "
So let each one give as he purposes in his heart, not grudgingly or of necessity, for God loves a cheerful giver" ~ 2 Corinthians 9:7
NSCC is making it even easier to give by utilizing "TEXT TO GIVE" right from your phone! Simply text the amount you want to give to 414-240-1975. You will need to complete a one time set-up which only takes a couple of minutes. There is no cost to you to use this option!
Instructions for using TEXT TO GIVE:
1) Go to your text messaging app & enter phone number 414-240-1975
2) In the message section enter the amount you want to give, e.g. $10
3) You will receive a response with instructions; click the link in the message
5) You will receive a receipt via text and email confirming your giving!
ALL SUBMISSIONS ARE SAFE & SECURE THROUGH THIS GIVING OPTION
You may also continue to give online using the link below: